GTA 6 map leaks are one of the most intense topics of discussion in the Grand Theft Auto community, and fans have seen plenty of them to date. Independent data miners and leakers have been digging through Rockstar Games' databases for years, showcasing several maps that they claim to be from the upcoming game. While the American gaming studio has yet to comment on these map leaks officially, they are pretty popular among players.
Although GTA 6 is yet to be officially released, and players haven't received complete information on the new Grand Theft Auto map, this article briefly discusses all of the game's major leaked maps until 2023.
---
All major GTA 6 map leaks that took the gaming community by a frenzy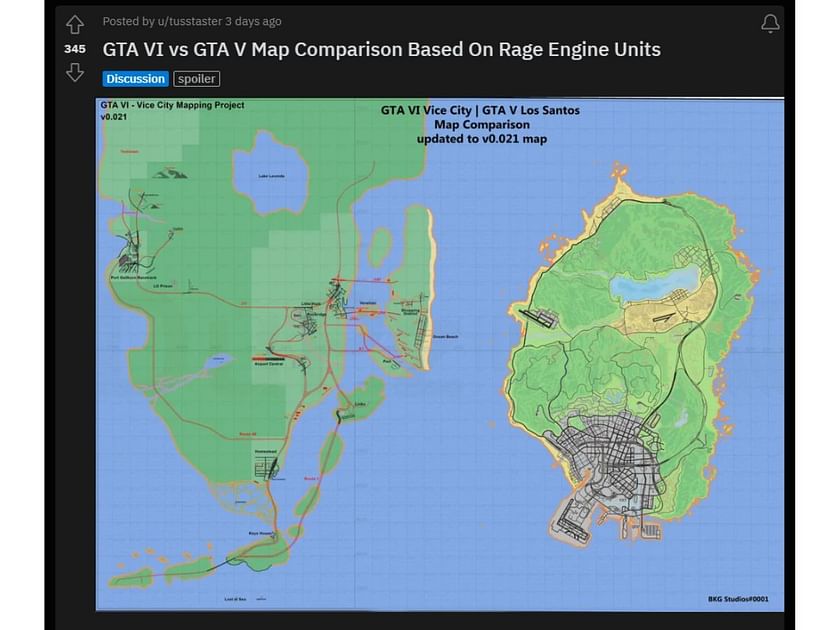 The most recent and widely accepted GTA 6 map leak came up on March 16, 2023, when a Redditor named tusstaster (Reddit: u/tusstaster) shared a comparison between Grand Theft Auto 5's map and the rumored new Vice City map.
While the post was eventually deleted, the user claimed that the new map was created by independent map designers after analyzing the leaked contents of the upcoming game.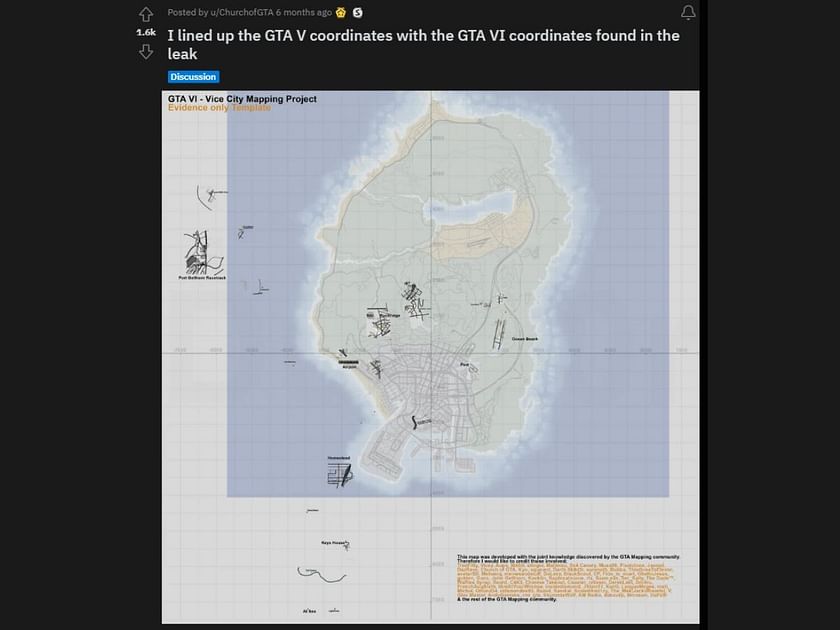 However, before the new Vice City map was fully uncovered, data miners compared its known coordinates to Los Santos and found that the new map would be twice the size of the latter. A complete map includes both land and water bodies, and the land mass of Vice City turned out to be larger than the entire map of GTA 5.
While data miners are engaged in uncovering more information about the map of the upcoming game, fans have discovered several real-life Miami-based buildings and locations in the previously leaked videos.
A Twitter user named GTA6Videos analyzed the videos and discovered the New Arena Apartments, Marina Blue Condo, Opera Tower, and several other establishments in Miami, Florida.
Many fans also believe the next Untitled Grand Theft Auto game will have multiple cities. While the aforementioned map leaks include new cities such as York Town, Red Hill, and Port Gelhorn, other locations such as Carcer City, Caribbean Islands, Brazil, and others are also being discussed in the community.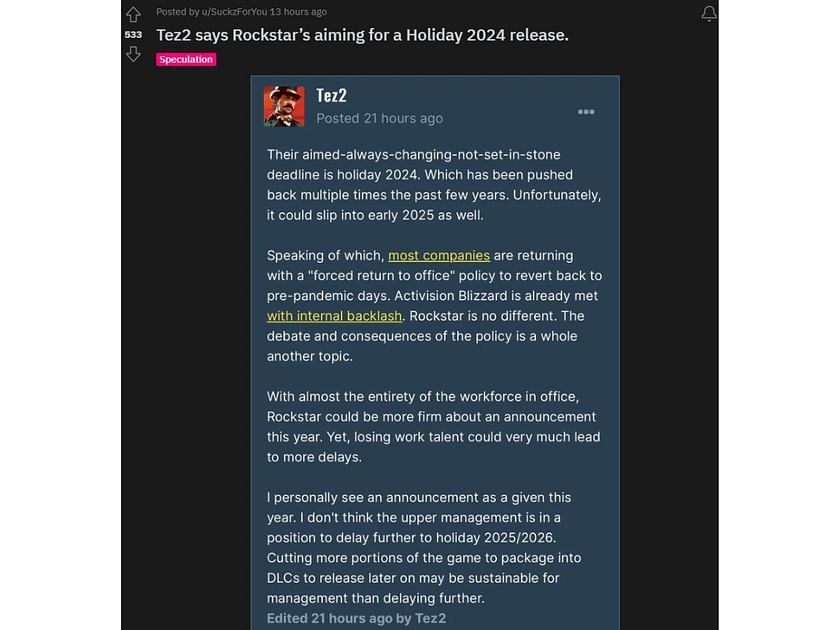 However, insiders have previously revealed that Rockstar Games may cut content from the game's initial release and add it later as DLCs. While the Vice City map will undoubtedly be included on day one, there is a chance that other locations will be saved for DLCs, the inclusion of which will expand the original GTA 6 map.
Although fans have put forward several maps, including Fred's Fun World, BOCOBACO map leaks, and others, the majority of them have been debunked by recent discoveries. Currently, the Vice City map created by map designers is the most widely accepted, and the community has dismissed all other leaks.
Poll : Are you excited for an official GTA 6 map reveal?
5 votes
Edited by Rachel Syiemlieh