Ravi Shastri has pointed out that Rohit Sharma has a different demeanor as a skipper in the playoff stages of the Indian Premier League.
The Rohit-led Mumbai Indians (MI) defeated the Lucknow Super Giants (LSG) by 81 runs in the IPL 2023 Eliminator in Chennai on Wednesday, May 24. They set a challenging 183-run target for Krunal Pandya and Co. and bowled them out for 101 to book their berth in Qualifier 2 against the Gujarat Titans.
During a post-match discussion on Star Sports, Shastri was asked about the importance of Rohit Sharma being like an elder brother as captain for the Mumbai Indians, to which he responded:
"Very important because they have won five titles under his captaincy. His body language and energy are different in playoffs. He will think let it go to hell what has happened in this season."
The former Indian head coach pointed out that the Mumbai Indians skipper urges his team to bring their best to the fore and play as a unit, stating:
"He might have scored runs or not but once they have reached the playoffs, they can win it. So let us bring our A-game to the table, let us go together as a team and attack and see what happens."
Rohit Sharma praised the Mumbai Indians' scouting team at the post-match presentation for finding players like Akash Madhwal, who registered stunning figures of 5/5 in the Eliminator. He added that his job is to create a team environment that keeps the youngsters comfortable.
---
"The captain needs to be your friend in the dressing room" – Harbhajan Singh praises Rohit Sharma's captaincy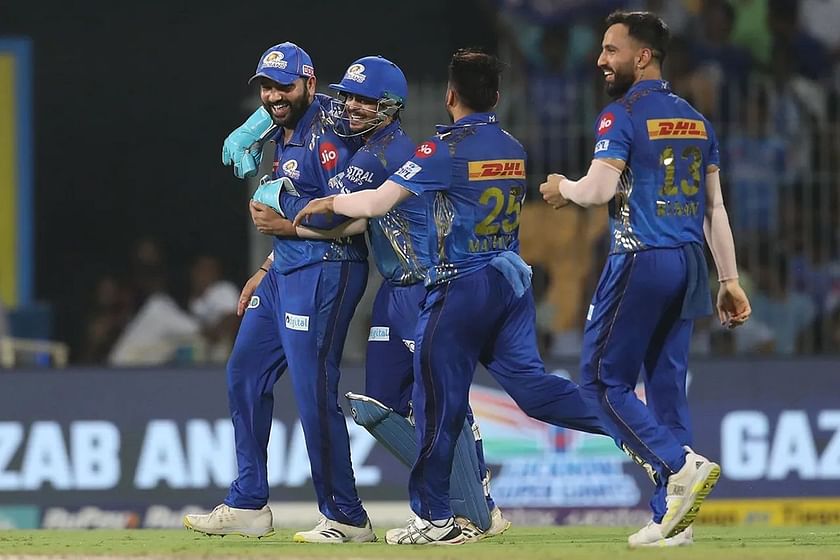 Harbhajan Singh highlighted that Rohit's friendly nature helps the team's cause, elaborating:
"The captain needs to be your friend in the dressing room. The friendlier you are in the dressing room, the atmosphere will become good. You have juniors and seniors, all types of players, in the dressing room but you have to treat everyone in such a way that the team comes first."
The former Indian spinner added that Rohit knows how to get the best from his players, observing:
"Rohit Sharma knows that very well how to extract the best on the ground. He stays together with everyone, I see him going to the youngsters and talking to them and he is extremely approachable."
Harbhajan concluded by praising Rohit for always speaking from his heart and respecting the elders. He added that there is immense respect for the Mumbai Indians captain in their dressing room.
Poll : Will Rohit Sharma lead the Mumbai Indians to their sixth IPL title this year?
35 votes