Wednesday's MLB game between the Philadelphia Phillies and the Arizona Diamondbacks ended 6-5 in favor of the Phillies after a closely contested game. However, the game was overshadowed by an unnecessary incident involving an umpire making a distraction call due to a rosin bag. This call drew criticism from fans, who expressed their discontent on social media.
Umpires have faced mounting pressure from fans this season due to several questionable calls made during games. While it's true that umpires have made mistakes throughout the season, players and fans have been eagerly waiting for improvements in their performance.
The distraction call during the Phillies-Diamondbacks game added to the frustration felt by fans, as they perceived it as unnecessary and disruptive to the flow of the game.
•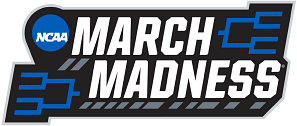 Can the Philadelphia Phillies get their MLB season back on track after win against Diamondbacks?
The Philadelphia Phillies have had tough start to the 2023 MLB season and find themselves second to bottom in their division. With a 23-26 record so far this season, they have struggled to make an impact in the league this season. While umpires' performance has been criticized, there is growing anticipation for the introduction of new technology that can assist in making crucial decisions during games. This technological advancement could potentially alleviate some of the concerns surrounding umpiring decisions in the future.