Davante Adams's name has been doing the rounds in recent weeks ever since his interview with The Ringer. While the Las Vegas Raiders star has since tried to set the record straight, it appears more controversy could follow the wide receiver to Sin City.
According to the Kansas City Star, Adams has officially been hit with a lawsuit over an incident that occurred at Arrowhead Stadium last fall.
At the time on October 10, with the Raiders losing to the Kansas City Chiefs, Adams appeared to shove a cameraman as he walked off the field.
•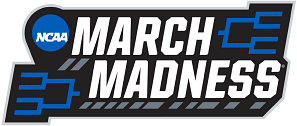 Adams promptly apologized to the photographer in question, with the Raiders star tweeting an apology for the incident. The six-time Pro Bowler then proceeded to delete said apology on Twitter.
The NFL superstar was subsequently hit with one count of misdemeanor assault in a Kansas City municipal court, though that case is still pending.
Davante Adams isn't the only one named in the new lawsuit. The Raiders, Chiefs, the Jackson Sports Complex Authority and Landmark Event Staffing Services have also been named as defendants.
It's pertinent to note that Adams has not been reprimanded by the league as of yet.
Video of Davante Adams shows WR shoving cameraman
Notably, Adams hasn't debated the media's retelling of the event.
This week, per The Athletic, the Raiders star had this to say about the incident:
"I wouldn't look at the KC incident as something that – I don't want to say I didn't learn from it because that makes it sound like I'm not remorseful and stuff like that — but it was just an instance."
He added:
"It's not something that I needed that to happen for me to know that was not the right thing to do. So, it was just something that happened."
What's next for Davante Adams and the Raiders?
Adams' first year in Las Vegas didn't quite go according to plan, though he did end up being named an All-Pro for the third year running.
The Raiders also faced a fair amount of upheaval in the offseason.
Derek Carr and the Raiders finally agreed to part ways, with the QB heading to the New Orleans Saints. Jimmy Garoppolo was signed to be QB1 in his place.
In March, the former 49ers quarterback signed a three-year deal with the Raiders worth a reported $67.5 million.
The start of the Garoppolo era hasn't gone quite to plan either, though it's still the offseason.
According to multiple reports, Garoppolo underwent surgery in the offseason to get rid of a nagging foot issue. The QB wasn't present during OTAs, fueling speculation of his absence.