Aside from being a winner, Rob Gronkowski is a lovable character. He's an entertainer who has comedic chops and a charismatic personality.
However, his instincts to make people laugh nearly backfired when he prank-called Roger Goodell. The NFL commissioner had called to congratulate him for making it to the league's 100th Anniversary All-Time Team.
The four-time First Team All-Pro member shared with Dan "Big Cat" Katz and PFT Commenter how boredom made him accidentally mess up with Goodell.
•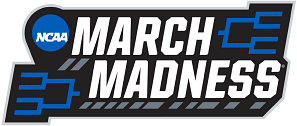 "So, I get a phone call from New York, and it's no caller ID, and I'm just in there and like, 'Man, I don't want to answer this phone call, like, I don't want to answer.'"
"But now I'm bored, sitting there debating, and so I don't answer. So, then it calls back again and like, 'Should I answer?' or whatever. Let me mess around, let me mess around in this phone call."
Rob Gronkowski was the only active tight end who made the illustrious list. Joining him are Pro Football Hall of Famers Mike Ditka, Tony Gonzalez, John Mackey and Kellen Winslow.
The former University of Arizona standout continued:
"And I answered, I'm like (in a female voice) 'Hello! Who is this?' (the caller answered) 'Hey Rob, this is Roger Goodell, is this Rob Gronkowski?' And I was like, 'Hello!' And I'm just thinking like, man, this is why I don't answer, people pranking me…and then I just hung up. 'Oh my God, they're not getting me.'"
He continued:
"So, then, like two days later, the phone call, it comes back again. And I'm sitting there like, 'Yeah, no way. I'm not answering. That's definitely not him.' Like you were frightened because he would have left me a message on the other two phone calls that I didn't answer."
However, Goodell was persistent in talking to Rob Gronkowski. The five-time Pro Bowler added:
"Later that day, he calls again. I mean, the number calls again. At least this time, they leave a voice mail, and I'm like, 'Okay, finally.' And I listened to the voicemail, and it ended up being Roger Goodell."
Gronkowski added:
"And it's like, 'Hey Rob, it's Roger Goodell. Just looking for you. I'm not sure if this is the right number or not. I just wanna congratulate you, man. You have made the NFL 100 Greatest Players of All Time. So, to make the story short, it ended up being him. And then I called him back, called the office back he told me to call and talked to him. He didn't bring up anything about that phone call, but I can't wait to bring it up."
---
Rob Gronkowski deserves his spot among NFL icons
Gronkowski was one of the 12 finalists for tight end. Dave Casper, Antonio Gates, Ron Kramer, Ozzie Newsome, Charlie Sanders, Shannon Sharpe and Jason Witten were on the list.
At that time, "Gronk" was enjoying his first retirement after playing nine seasons with the New England Patriots. It was a fruitful stint, as he had won three Super Bowls with quarterback Tom Brady. He won a fourth with Brady (Super Bowl LV) as part of the Tampa Bay Buccaneers.
Gronkowski was also the 2014 NFL Comeback Player of the Year after ACL and MCL tears ended his 2013 season abruptly. In 2011, he led the league in receiving touchdowns (17). It's still an NFL record for most receiving touchdowns in a season by a tight end.
Apart from his on-field accomplishments, he's also setting an example off the field by living off money from endorsements. Therefore, Rob Gronkowski saved $70 million in career earnings to set himself up for life.