Viewers witnessed drama on ESPN's "First Take" on Tuesday as Stephen A. Smith got into a heated exchange with JJ Redick. What started as a discussion about LeBron James led to Redick taking a personal jab at Smith.
The segment focused on James' possible retirement, including the thought of his comments being a threat to drive home his demand for players he wanted on the LA Lakers.
Redick felt that while LeBron James' comment might have been targeted at such an end, there is also the constant physical exertion that James has subjected his body to year after year in his lengthy career. But while making this point, he took a shot at Smith.
•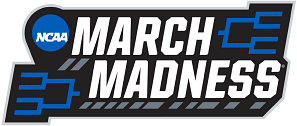 However, after Redick realized he had gone too far and apologized, the two appear to be on good terms now.
"He is always unapologetically himself," Smith said.
Redick goes personal
Redick blasted Smith by referencing his uneventful playing career with Winston-Salem State University.
"Well, you didn't play, Stephen A. You don't understand our athletic mortality," Redick said. "Three games at wherever South Dakota Winston-Salem State doesn't count."
Smith didn't appear fazed by this comment. The veteran TV host replied that he's got a degree and a successful television career which would indicate that he's been on the right path.
Remorse and apologies
Realizing that he might have crossed the line, Redick apologized as the show went on. He clarified his comments and reiterated that he meant no disrespect to Stephen A. Smith as a person and to Winston-Salem State.
In the wake of the outrage that followed JJ Redick's comment, Smith has declared his utmost respect for the former basketball star. He praised the retired basketball player's authenticity and his habit of saying how he feels without trying to hold back or pretend.
In a video posted on Twitter, Smith said:
"I love JJ Redick, because JJ is always JJ unapologetically. He's gonna say what he feels. He's gonna mean what he says. He ain't one of them phony, inauthentic asses that smiles in your face and sits there and stabs you in the back in every turn. If JJ don't like something you said, he'll look you right in your face and tell you."
Redick possibly on the brink of NBA coaching job
As it appears, the two have moved on. The episode of their spat can be closed as the focus shifts to the likelihood of JJ Redick getting hired to coach the Toronto Raptors.
Earlier this month, reports said that the Duke legend is one of the top candidates for the job as the Raptors continue their hunt for Nick Nurse.
Nurse was fired by the Raptors after Toronto went 41-41 and then lost to the Chicago Bulls in the play-in tournament.
Edited by Joseph Schiefelbein