Chicago Cubs star Trey Mancini and his wife Sara Perlman recently teamed up with Cubs Charities Bricks and Ivy Fundraiser. Sara shared a series of glamorous photos featuring Mancini and their friends, capturing the essence of the event.
In one photo, Sara looked stunning in a purple gown, while another showed her beaming alongside her husband. Sara jokingly mentioned that while she gave off Barbie vibes with her outfit, Trey had a resemblance to Mario Bros.
•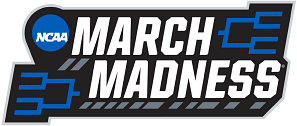 "The purple was giving Barbie but my husband was giving Mario Bros vibes👨🏻 such a fun night at the Bricks & Ivy Fundraiser 🦋" – Sara Perlman
The Bricks and Ivy Fundraiser, presented by Advocate Health Care, aims to leverage the power of sports to empower children, families, and communities. The event brings together players, coaches, alumni, and front office officials to support the valuable work of Cubs Charities.
Trey Mancini's cute proposal for Sara
When Sara worked as a reporter for MASN, they first met at the Orioles stadium in 2017. In August 2022, the Baltimore Orioles, where Mancini made his Major League Baseball debut in 2016, traded him to the Houston Astros.
In 2021, Mancini publicly announced his engagement to Perlman. Sara shared beautiful photos from their time in Ireland, showcasing their affection and Sara proudly displaying her diamond engagement ring.
"Orioles' Trey Mancini engaged to TV host Sara Perlman https://trib.al/qdmHAVT" – New York Post
Their relationship faced a significant challenge when Mancini was diagnosed with colon cancer soon after they started dating. Throughout his recovery, Sara played a crucial role in supporting him during his rehabilitation, and he missed the 2020 season.
However, Mancini made a remarkable comeback in 2021. He successfully overcame colon cancer, reclaimed his position as the starting first baseman for the Baltimore Orioles, and even participated in the Home Run Derby. His inspiring story and triumphant return to baseball earned him admiration and respect.
Trey Mancini and Sara Perlman's journey together exemplifies strength, love, and resilience in the face of adversity.