Kwame Brown made headlines recently for his scathing take on LeBron James' failure to help the LA Lakers avoid a sweep against the Denver Nuggets. Brown has been laying low, with a few news-worthy and viral opinions hear and there, since retiring from the NBA in 2013.
Brown was the first overall pick in the 2001 NBA draft by the Washington Wizards. Some have labeled Brown as one of the worst No. 1 picks in history and a draft bust for the ages. However, the South Carolina native lasted 12 seasons in the NBA, averaging 6.6 points and 5.5 rebounds.
Brown also has a total career earnings of $63,256,405. His biggest contract came from the Washington Wizards, twice. The Wizards signed him to a four-year, $17,286,153 deal as a rookie. He signed a three-year, $24,862,500 extension with the Wizards, but was later traded to the LA Lakers in 2005.
•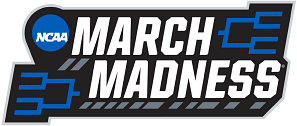 Kwame Brown lasted two and a half years with the LA Lakers before getting traded to the Memphis Grizzlies as part of the Pau Gasol deal in 2008. Brown became a free agent to end the season, leaving the Grizzlies to sign a two-year, $8 million contract with the Detroit Pistons.
The former No. 1 pick signed a couple of one-year contracts with the Charlotte Bobcats and Golden State Warriors in 2010 and 2011, respectively. He went on to join the Philadelphia 76ers after the 2011-12 NBA season, signing a two-year, $5,764,945 deal.
However, Brown only lasted one season in Philly. He was waived before the start of the 2013-14 NBA season and never played another minute in the league. He returned to the court in 2017 during the inaugural season of BIG3, playing for the 3 Headed Monsters.
Also Read: "I was so mad" – Charles Barkley was livid when NBA media played down Nuggets' historic achievement over LeBron James' retirement rumors
---
Kwame Brown takes shots at LeBron James following sweep
LeBron James and the LA Lakers were swept by the Denver Nuggets in the Western Conference Finals. James gave his all in Game 4, putting up 40 points, 10 rebounds and nine assists in 48 minutes. However, he also failed to force overtime after getting blocked by Aaron Gordon in the last shot of the game.
Former NBA player and first overall pick Kwame Brown went off on James on a recent video online.
"I have never seen a guy of your caliber, your supposed caliber, won't even get a shot off?" Brown said. "We don't even know if you would've hit the goddamn shot. Where's your little touch move? You're probably the best scorer in the game. … You got all these points, but you were looking for a bailout, again."
Also Read: "Our guys really want this" – Erik Spoelstra still confident about closing out series while giving props to the Boston Celtics
Edited by Juan Paolo David