Roger Goodell is in the firing line again, this time from social activist Tamika D. Mallory.
She sent a letter to the top executives of all the major sports leagues decrying the lack of diversity and inclusion. As part of her concern, she wrote:
"We believe that businesses that benefit from Black and non-white bodies must have policies and practices that are equitable, and that reflect adequate representation throughout their business and giving structures."
•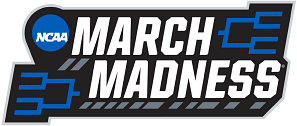 Per the New York Post, the letter was sent to NFL commissioner Roger Goodell, NBA commissioner Adam Silver, NHL commissioner Gary Bettman, MLB commissioner Rob Manfred, WNBA commissioner Cathy Engelbert, National Women's Soccer League commissioner Jessica Berman, MLS commissioner Don Garber and NFL Players Association president DeMaurice Smith.
Mallory rose to prominence as an organizer for the 2017 Women's March. She received the Coretta Scott King Legacy Award from the Coretta Scott King Center for Cultural and Intellectual Freedom in 2018.
She began her career in civil rights, inspired by her parents, by becoming a member of Reverend Al Sharpton's National Action Network (NAN) at the age of 11. By 15, she became a staff member. In 2009, she was named the executive director of NAN. Her son is also a member of the network.
She has been beset by controversies regarding alleged anti-semitism, especially her praise of Nation of Islam leader Louis Farrakhan. However, she has condemned discrimination in any form, including anti-semitic instances.
She was born on Sept. 4, 1980 in Manhattan, New York, and counts The College of New Rochelle as her alma mater.
---
What does Tamika D. Mallory have to say to Roger Goodell?
In her latest activism, Tamika D. Mallory has written to Roger Goodell, among other sports executives, in relation to Panini America. The enterprise sells sports-trading cards and is valued at $3 billion.
Because of the nature of sports and the representation of athletes, nearly 75 percent of sportspeople featured on the cards are black. However, she alleges that even though the company makes a profit based on the achievement of black players, it fails to incorporate such diversity in their own organization.
As Panini uses players from the professional leagues for their business, she's protesting about them to league executives, like Roger Goodell. In the complaint, she writes:
"There are virtually no Black executives at the senior level. In fact, there is very little Black employment at any level of the organization."
As per latest reports, Panini America is "preparing a response to the letter and the serious issues it raises."